I did a quick search on eBay this morning and got a shock!
The Binatone World Star was my Christmas present back in 1978 and really got me hooked on short wave listening despite it only covering up to 4.4MHz, I posted a blog entry (now redacted) back in 2011 about my childhood memories and the fact I had rescued my somewhat battered original radio from my late Fathers shed where it was slowly decaying and intended on restoring it.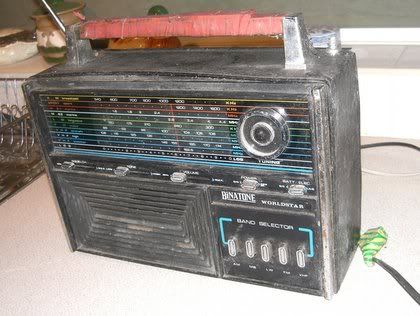 They occasionally pop up on ebay and I had intended purchasing one for old times sake as mine is probably beyond repair. They seem to have become rarer and much sort after judging by the ridiculous prices now being asked!
I removed my original post after I discovered several eBay sellers linking to it and intended to reinstate it at a later date, unfortunately I seem to have forgotten where I backed it up, but I still have the embarrassing pictures.