Here we go again, my main PC which is a Dell despite having a decent processor, motherboard, harddrives, graphics cards etc has a habit of being really slow and unreliable sometimes, yes I know "what do I expect buying that pile of crap".
This morning RealPlayer decided to hang the machine up, yes I know "what do I expect installing that pile of crap" but I quite like watching some of the BBC news reports. Norton Internet Security 2008 had also gone away and updated itself, yes I know "what do I expect installing that pile of crap" and was waiting for a reboot so I finally got the machine to shutdown without resorting to the power switch and now it won't boot.
Enter the password at the log-in screen and it just sits there and after about 5 minutes a Blue Screen Of Death informs me that something critical has just nuked itself and it's shutting down to protect me! (Stop error 0x000000F4 if your wondering)
Well it appears to be a software problem and/or a corrupted file so I am currently running "chkdsk /r" from the recovery console. The only problem is now it's been sitting at 54% done for about an hour! but the harddrive light is blinking away so I assume it's still running, best get the coffee on it's going to be a long night!
Well this photo of a BSOD amused me as it reminds me that I am probably leaving this industry at the right time!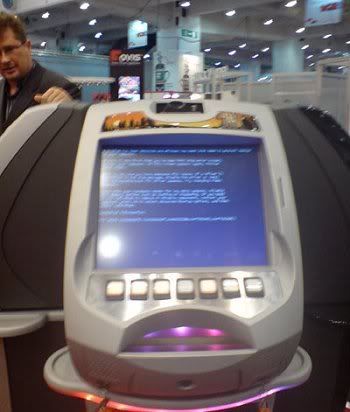 Update… just reached 55%