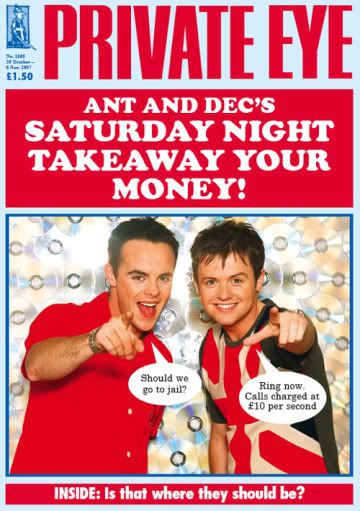 Anthony McPartlin and Declan Donnelly are having a bad day and deservedly so, Ofcom have fined ITV a record amount for their blatant theft of viewers money in the premium telephone scam.
Two TV shows featuring the buffoons; Ant and Dec's Saturday Night Takeaway and Gameshow Marathon were highlighted and the report from auditors Deloitte Touche Tohmatsu has highlighted serious editorial issues. Unbelievably the duo have claimed they were not aware of the phone-in scandals, despite being credited as executive producers on both programs!
Further to add to their embarrassment is the revelation that The Catherine Tate Show was robbed of a prize at the 2005 British Comedy Awards. Tate collected more votes for the People's Choice Award, but Ant and Dec were announced as the winners for their Saturday Night Takeaway programme.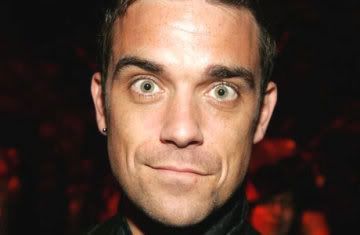 It is thought that other talentless nobody Robbie Williams, who was presenting the award had been given assurances that Ant and Dec would win. (Alan McGee sums old Robbie up brilliantly)
What amazes me about all this is that nobody has been investigated for committing a criminal act, this is surely a clear case of theft, fraud and obtaining money under false pretences. The fine might seem steep but as broadcasting analyst Steve Hewlett commented to the BBC "For a company that's delivering to its shareholders £150m – £200m a year of free cash flow, i.e profit, money, this is on the pathetic end of not very much,"