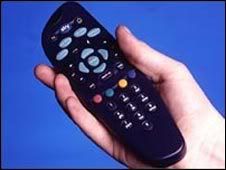 The Guardian newspaper is reporting that manufacturer and consumer groups are criticising a government scheme designed to help elderly and vulnerable viewers switch to digital television claiming it is sowing confusion and helping BSkyB market its pay-TV services.
It is reported that as a pay-TV company with a set-top box design operation, Sky had an unfair advantage when it was handed the contract to be the digital switch over help scheme's "standard offer" for the ITV Border region, the first part of the UK to go digital.
The scheme is being funded with £603m of BBC licence fee money and entitles over-75s and disabled people to have a set-top box installed for a one-off fee of £40 – or for free if they are on benefits.
The industry groups are particularly concerned that for the first two months after installing its set-top boxes, Sky provides free access to the personal recorder service Sky+ and to some pay channels. Customers are then left to decide whether to continue receiving these services by taking out a subscription or to settle for a free package without the added benefits.
Also reported on DigitalSpy
I think it just shows how ill thought out the whole digital switch-over is, why let someone with a commercial interest be involved when Freeview and Freesat are viable alternatives, and if terrestrial DVB (Freeview) isn't an option due to reception problems then surely that undermines the push to withdraw the analogue service! Allowing a mercenary commercial operation with it's bewildering and confusing array of options and prices to basically swindle old and vulnerable people out of their money is a disgrace, especially if being paid to do it out of the tax payers money!