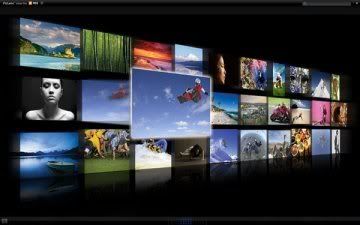 Well what happened to the last month or so of blogging my loyal blog readers may be asking.. well it has been an emotional roller-coaster ride which I will post about soon, but in the mean time I must post this excellent add-on for firefox (vista/xp only)
Piclens is a brilliant way to transform your browser into a visually stunning experience for finding and viewing online photos and videos. The "3D Wall" lets you effortlessly search and zoom your way around thousands of images, videos, news feeds, sports feeds, and more. Makes flickr a whole new experience.
If you want to see some of my photos, pop along here.