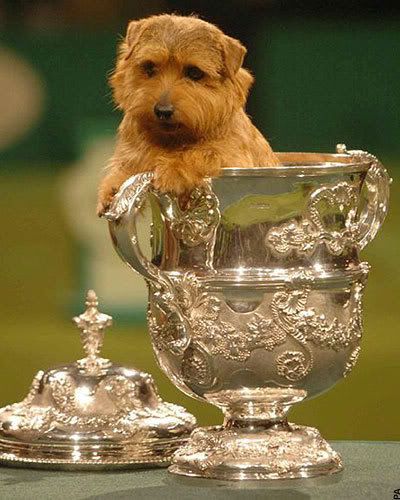 Crufts, the world's most prestigious dog show, begins yesterday. This year however it won't be on television.
The BBC and The Kennel Club fell out following the controversial documentary Pedigree Dogs Exposed, broadcast on BBC One last August. It featured shocking footage, such as film of a King Charles Spaniel which was in intense pain because its brain was too big for its skull. The main thrust of the documentary was that The Kennel Club promote physical distortions that are unacceptably cruel to the dogs involved.
Following the broadcast the 40 year relationship between the BBC and with the Kennel Club fell apart. The Kennel Club lodged a complaint with the regulators and following the subsequent public outcry the BBC decided not to screen this year's event claiming that the Kennel Club breed-standard requirements for 14 breeds are so unacceptable they shouldn't be in the competition at all.
It was a public relations nightmare, the RSPCA and other dog welfare organisations withdrew their support, dog food makers Pedigree withdrew their sponsorship. However The Kennel Club refused to roll-over, although it did tighten up some of their rules on welfare.
The Kennel Club have responded to the lack of coverage by embracing the internet, and via the Crufts Live website people from all around the world can watch free live streaming video of the events taking place throughout the four days of competition this year, as well as a video on demand pay-for-view service.
It appears that the Kennel Club have fairly modest targets expecting around 100,000 people to use the service compared to 4.3 million viewers who tuned in to last year's televised final. This year David Stranks, head of new media at Sunset + Vine, the company responsible for the online coverage has been quoted as saying: "If the site gets anything like those numbers, The Kennel Club will be over the moon."
After watching some of the coverage yesterday I actually think the withdrawal of the BBC might actually be good for Crufts, the BBC coverage was often criticised for being banal and concentrated on the presenters rather than the competition. It focused mainly on the 'breed' competitions and there was almost no coverage of the other competitions such as Flyball and Agility which have a massive following draw huge crowds.
The online service allows coverage throughout every day, from 8.30am, and they are showing all the Flyball, Agility, Obedience and Heal Work competitions and demonstrations throughout the day from the main arena. I compete at Dog Agility and can say the response on certain forums and chatboards has been very positive about the expanded coverage of the sport.
Caroline Kisko, a spokesman for the Kennel Club has said "For the future we will be looking at all the different options; we haven't decided which way to go yet. Broadcast TV undoubtedly reaches more homes, but I think the web will be a big part of whatever we do in the future."